5 reasons to visit Beau Vallon beach
Beau Vallon, Seychelles is the only beach on the Mahe island on Seychelles where you can get all in one place – calm ocean, sandy beach, delicious restaurants, snorkelling, active city nightlife and of course hotels.
1. Beau Vallon Beach and Ocean are by your side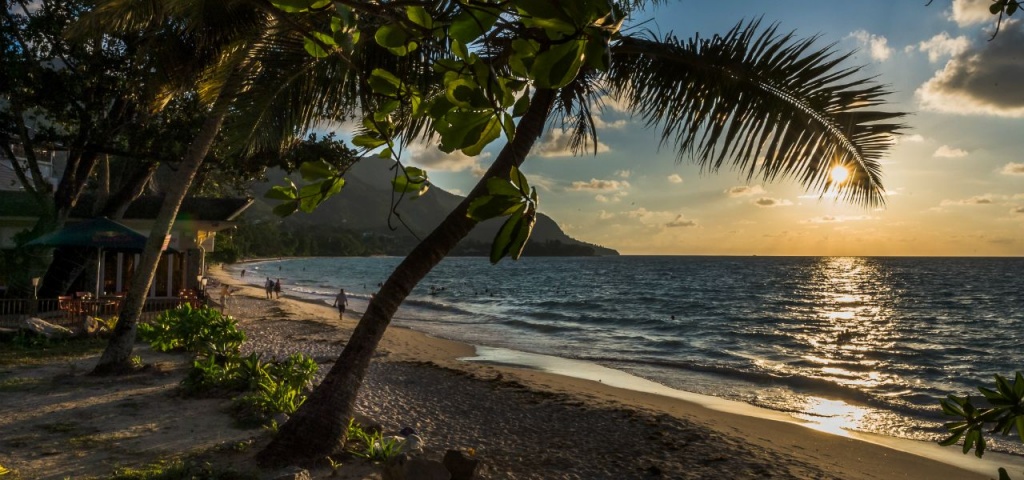 Beau Vallon stands for "beautiful valley". And it is a valley with curved beach line, trees hanging over the water and sand. It spreads almost over 3 km along the ocean. Beau Vallon is the ideal place for a family holiday with children – there are calm waters and sandy ocean's bed without any underwater current and stones and corals.
2. Snorkeling and Diving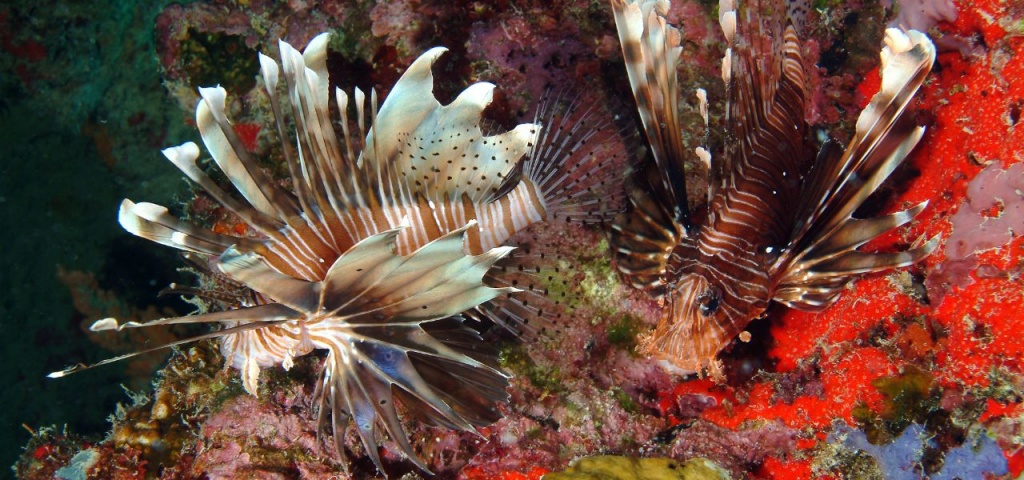 There are a couple of excellent sites for snorkelling on Seychelles beach not far from the hotel. One of them is Anse Major – a small bay in the northern part of the Mahe Island. You can reach it by foot hiking through the forest about an hour or by taxi from Beau Vallon. Reef Anse Major consists of well-preserved corals where many different fishes are hiding – blue-spotted grouper, the green birdsmouth wrasse, the white-spotted boxfish, or young specimen of several species of moray eels hidden in the crevice.
Ste. Anne Marine Park – another excellent place to snorkel – is about 5 km on a boat from the capital city of Seychelles, Victoria. Among the seagrass, you can see big sea turtles. Many fishes will swim right beside you. The fishing is forbidden there so you can observe all this sea world in your hand. A vast amount of plankton attracts big manta rays into these waters from April to December.
3. Bars and Restaurants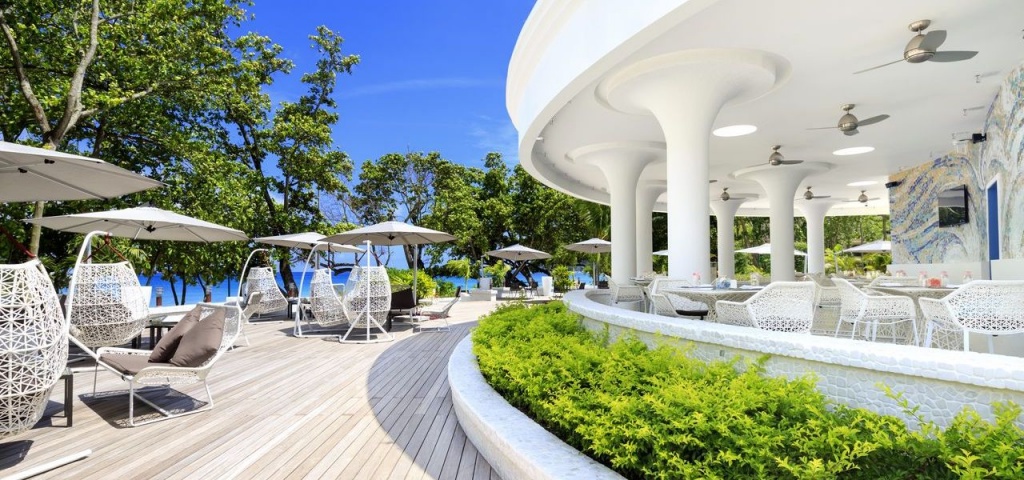 There are seven restaurants and bars on the territory of the Coral Strand hotel and of 1 min walk. You can find the one you prefer – local, Indian, orient cuisine, bars with domestic draft beer.
We especially recommend you to visit Mahek restaurant. It is considered the best Indian cuisine restaurant on the islands. And it deserves its fame. You can observe the whole process of cooking and thus to know all the secrets of Indian cuisine looking through glass wall dividing guest zone from the kitchen.
4. Local markets and fairs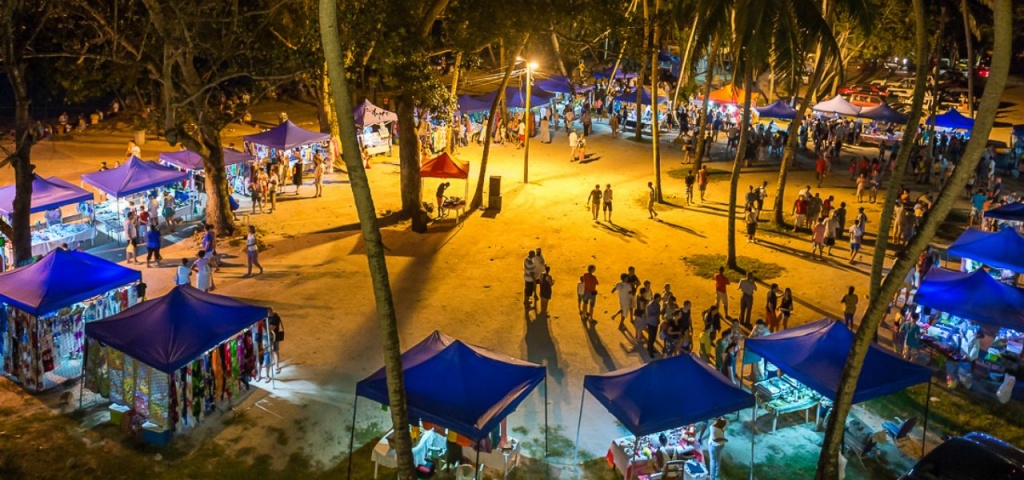 The famous Bazar Labrin market opens on the beach every Wednesday and on the last Saturday of each month. It attracts the customers with an abundance of fascinating stalls that can please the eyes and the senses. The market gets particularly lively from around 4 pm until 8.30pm.
Stalls sell delicious food, spices and fish alongside with local arts and crafts while barbecues cooks freshly caught fish and banana St Jacques fritters, grilled breadfruit and plenty of other local delicacies including papaya chutney, mango salad or red lentils. Live music ensures a party atmosphere, as local musicians and bands often hold impromptu performances.
5. Mahe Island Night Life

Fifteen minutes by taxi from Coral Strand Hotel – and you are in the centre of Victoria, the capital city. It is also the centre of all nightlife on Seychelles.
Located on Francis Rachel Street, the Gran Kaz Casino boasts a bar area with a widescreen TV that shows the latest sporting events.
Barrel Night Club on Revolution Avenue is an excellent place to meet local people and to hear an assortment of music including reggae, local Creole music, dance and hip-hop. Open from Thursday through to Sunday, it is spread over two floors - the lounge bar is on the ground floor, and the music hall is in the basement. The club also has pool tables.
The Boardwalk Bar and Grill on Eden Island is 3.5km from Victoria. Offering superb views of the mountains, marina and ocean, you can enjoy breakfast, lunch, dinner and anything in between - including morning coffees and cocktails. Special events include karaoke every Wednesday, Thirsty Thursday with live music from La Mezcla, resident DJs and live bands on a Friday and Saturday.
Rogan's Irish Bar (Level 3 Docklands, Latanier Rd) is an authentic Irish pub as Irishman runs it. It is the only place on Seychelles where you can taste a legendary Guinness. Big TV screens with sports events airing and karaoke are at your disposal and for your joy!
But you can enjoy the night and the ocean staying on Beau Vallon. Ocean Deck Bar is open till midnight. You can drink a draft Seychelles beer there and live music band will entertain you with favourite songs of all time.
There is more what you can find for yourself. It is all up to you – to stay at the hotel or go outside to explore.
Enjoy your holidays!