Morne Blanc Trail
The Morne Blanc Trail on Mahé leads to one of the most spectacular viewing points on the island. After an 850 metre hike up a steep trail, you'll reach the top, where you can enjoy views of the west coast of Mahé and the offshore island of Therese.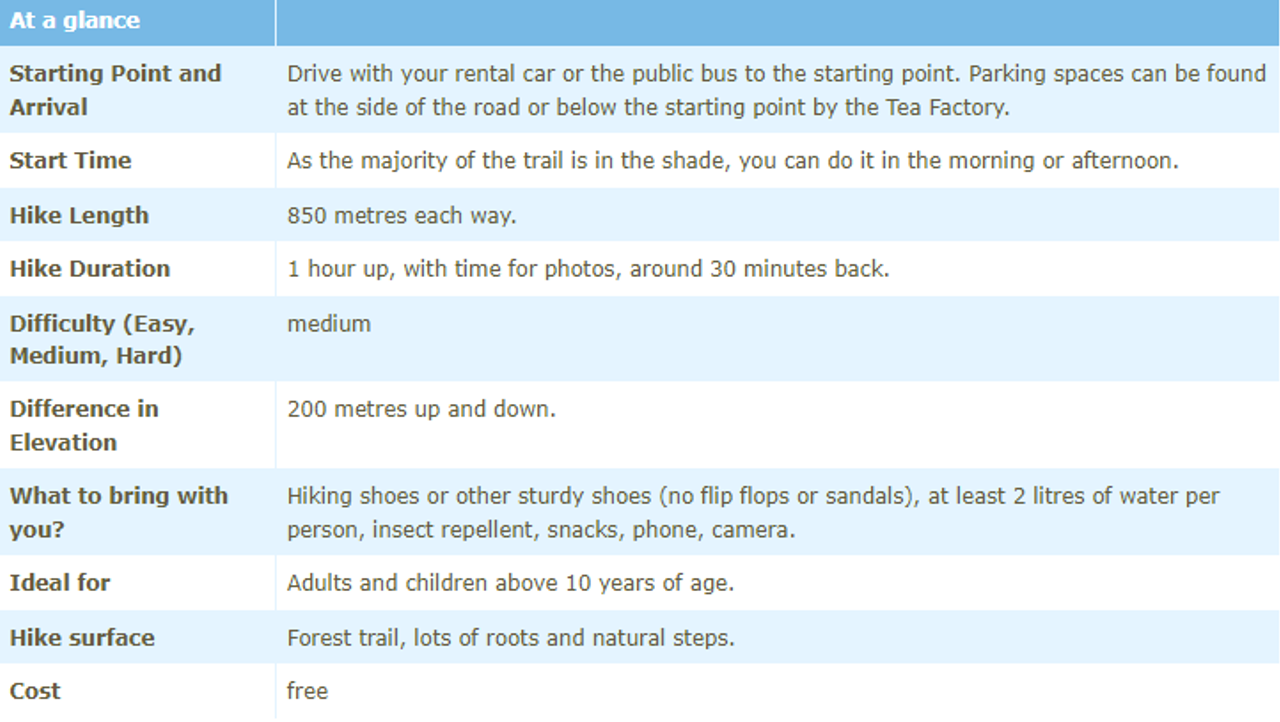 Welcome to the Morne Blanc Trail, a spectacular hiking tour to the heights of Mahé. After you've got your bearings at the information point at the start of the trail, it's time to set off!
The trail starts with numerous steps that lead upwards into the jungle. Climb past palm trees and get closer to the viewing point at the end of the trail up a steep path. You will see all kinds of plants, but look out for curry trees (Murraya Koenigii), whose leaves are often used in local Seychellois curry dishes.
It may be slippery at points, depending on the weather. Watch out for where you are stepping, and take care when holding on to anything, as some of the branches may be spiky.
The trail is well signposted and there are small signs along the trail indicating where you should be going. Especially towards the end of the hike, this can be the extra motivation you need to press on.
Once you arrive at the top, it's time to enjoy the viewing point, which makes the hike well worth it in the end. Enjoy spectacular views of the western coast of Mahé with its beautiful beaches of Grand Anse and Port Glaud, as well as the nearby offshore island of Therese, which is completely uninhabited. Freshen up with a cool drink (why not freeze one the previous evening for an extra cool drink now?) and take in the beautiful sights.
After resting up from the tough climb and taking all the photos and videos that you want to, it's time to head back down. This will again require some concentration, as it can be steep on the way back down. After 30 minutes or so you'll reach the starting point of the trail again.