Seychelles Nightlife on Mahe
The atmosphere of tranquility in Seychelles, created by nature itself, inspires pleasure and relaxation. But as night falls, the slow and relaxed rhythm of life changes for lively and vivid one.
Restaurants and bars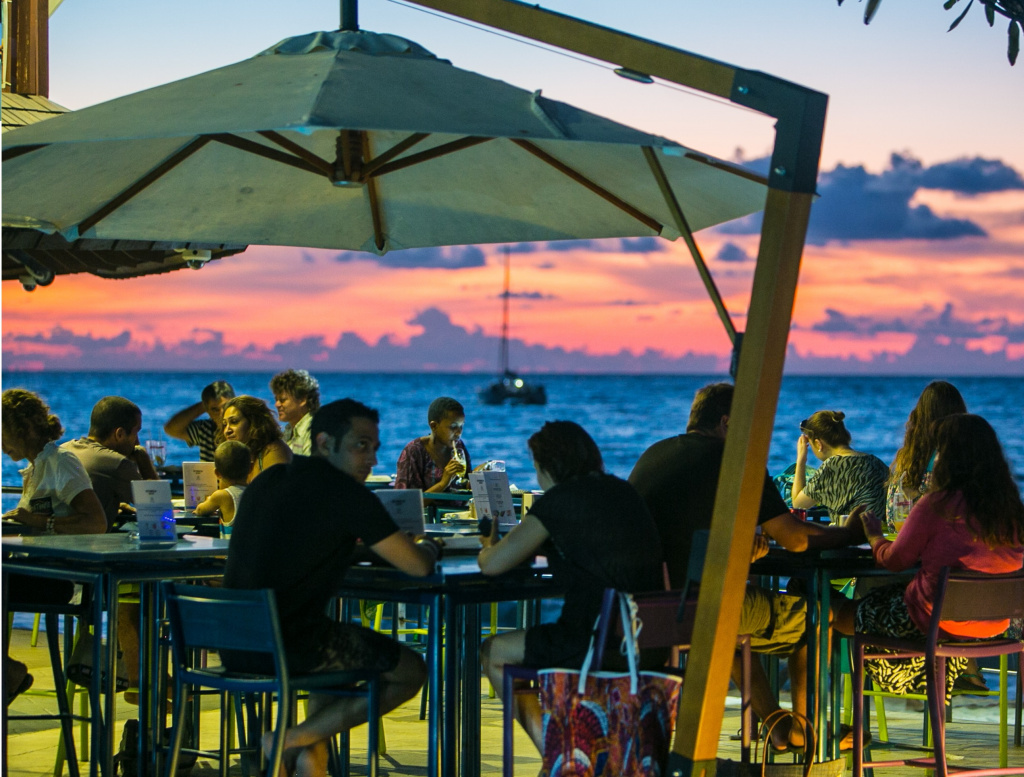 You can relax in an informal atmosphere in the evening at any of Coral Strand restaurants – Mahek, Ocean Deck, Coral Asia, and Island Trader. The menu is often updated, so you won't be bored with it. There are Indian, Japanese, Creole, international cuisines.
The waiters will help to make the right choice: they have a good understanding of all the national gastronomical nuances.
Ocean Deck Bar is one of the first bars on the islands located right on the ocean shore. Every evening the bar's delicious tropical cocktails attract many tourists and locals alike.
Pay attention to the other sites within walking distance of Coral Strand Smart Choice or at the hotel:
• Coral Asia – for the sake and Japanese cuisine lovers.
• Grand Savoy offers contemporary international cuisine with Creole taste.

There are also a few interesting pubs and restaurants away from the territory of the hotel:
• Level 3 Bar in Victoria. It is famous for its high-quality cocktails, hot parties, and good music.
• Pirates Arms – an authentic pirate's pub with an impressive atmosphere and drinks. It is also located in the capital of Seychelles.
• Boardwalk Bar & Grill located on Eden Island is one of the most popular places with great cuisine and bar, live music until late at night.
• Chilli Bar and Steakhouse – steak house and sports bar.

Nightclubs in Seychelles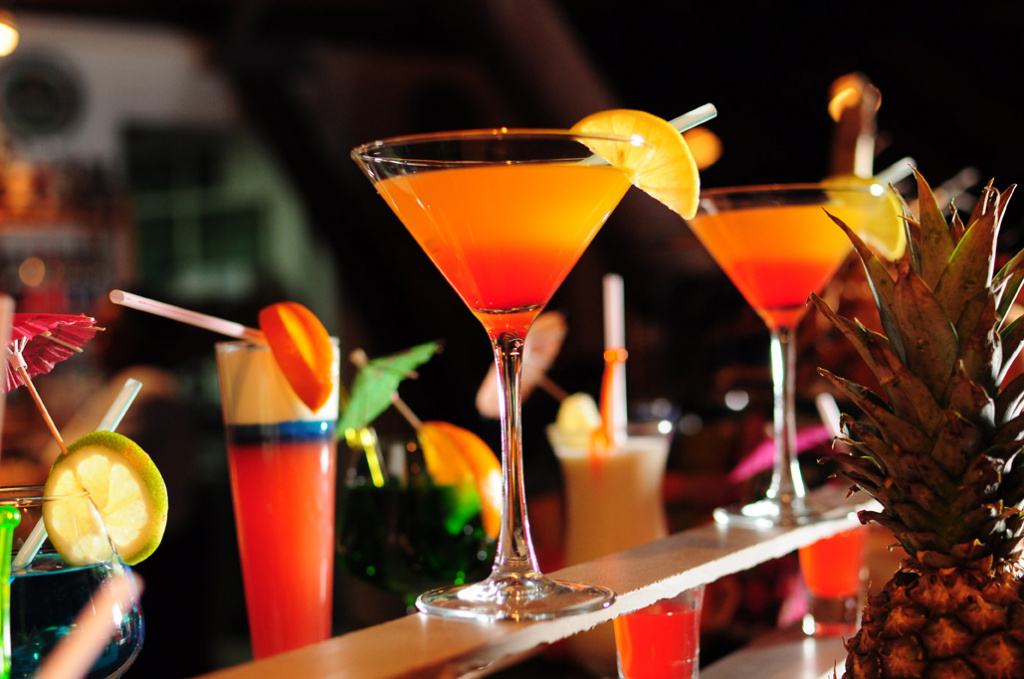 It is difficult to imagine a vacation without nightclubs, especially when you are on tropical islands.
Katiolo is the only disco in Seychelles that takes place on a beach. The fashionable nightclub is located in the north of Mahe. Dancefloors blow up with visitors and contemporary music – reggae, rock, pop, and international hits.
Lovenut, a club in the center of Victoria. Considered the coolest Seychelles nightlife site among young people. Popular DJs play hot sets turning Lovenut into the brightest place on Seychelles islands.
Oxygen club on Praslin is known for its parties and unique drink at fixed prices.
More nightclubs:
• The Jungle on Praslin, designed in a tropical style.
• Tequila Boom on Beau Vallon beach with the authentic club atmosphere.
• Ozone on Mahe, a club with good music, game shows, quizzes, and lotteries.

Casinos
There are even casinos in Seychelles. The most popular one is Amusement Centre that offers 200 slot machines and casino, opened until 2 a.m.
Berjaya International Casino is one of the biggest casino with16 tables for games, 55 slot machines and 2 night bars welcome guests from 8 p.m. to 3 a.m.
Other night entertainment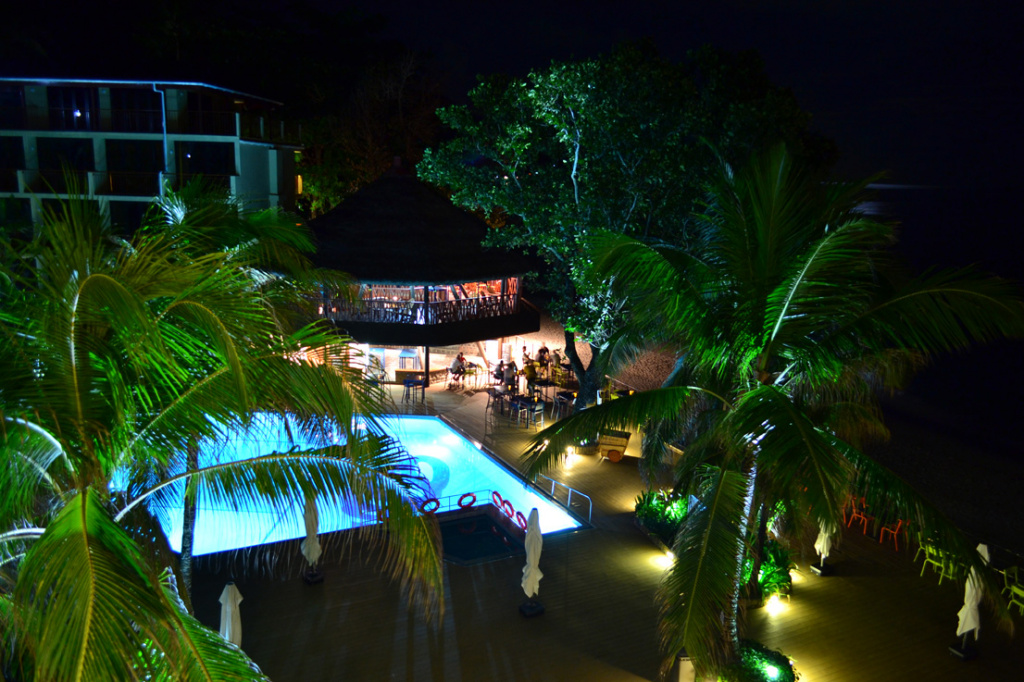 Clubs, restaurants, and casinos are not the only way to have fun in Seychelles at nighttime.
Deepam Cinema on Mahe shows the latest American, Chinese, Indian, and French movies, and can accommodate more than 240 viewers at the same time.
For those who prefer more romantic and extravagant adventures, there is Mary Mary cruise on a luxurious ship that sets sail at sunset. Drinks and food included in the price for the voyage.
We used to think of Seychelles as a place for calm and peaceful beach rest but it is not exactly true. Seychelles nightlife will help you to diversify your leisure making it hotter and more exciting.