Birdwatching in Seychelles
Seychelles wildlife is amazingly rich and pristine.
One of the natural treasures of the archipelago is it`s feathered inhabitants. Seychelles birds are endemics and rare species that are definitely worth tourists' attention.
Seychelles bird species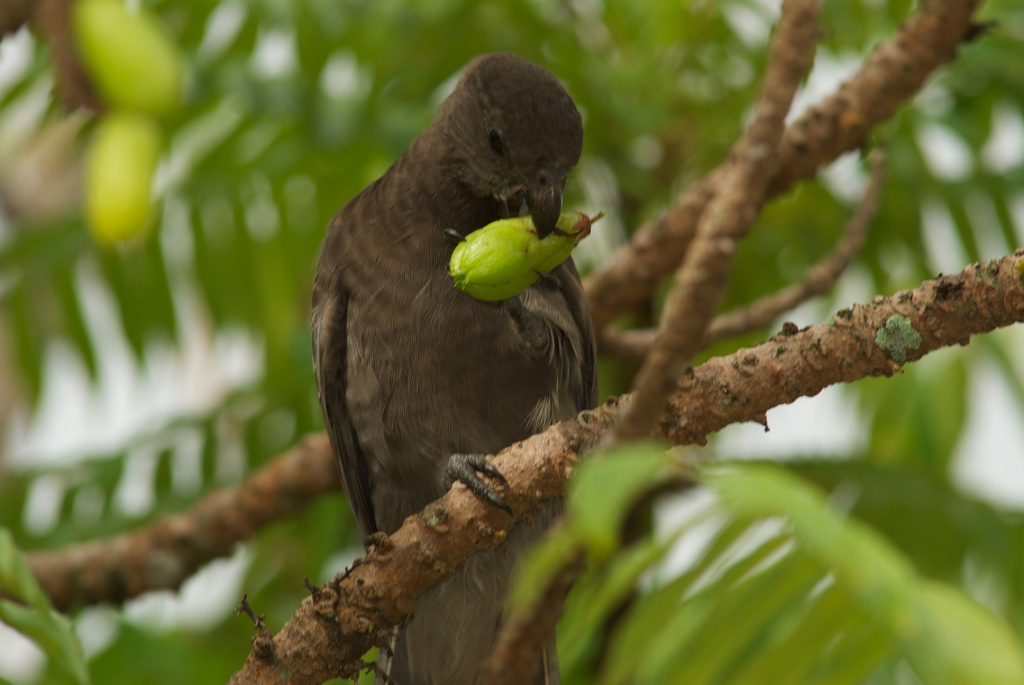 The giant bird concentration is on Bird Island, Seychelles. It seems that all the birds from all over the world came there – from tropical forests inhabitants to the conquerors of waters.
Some species as sooty tern count in millions, at the same time the other species like paradise flycatcher are endangered.
Birds that you can meet in Seychelles:
• Seychelles kestrel– endemic, belongs to the falcon family. The only predator that nests in Seychelles.
• Seychelles blue pigeon – endemic, the most widespread species among Seychelles pigeons.
• Seychelles scops owl – endemic, there are only 180 pairs of them left.
• Aldabranus drongo- belongs to sparrows.
• Seychelles paradise flycatcher – a rare bird belonging to Monarchidae family.
• Seychelles Bulbul – endemic of the archipelago.
• Seychelles Acrocephalus –endemic, the birds were transferred to the Cousin island conservation of the species.
• Seychelles white-eye – endemic, less than 400 species left.
• Seychelles magpie-robin – by the middle of 1960 there were only 15 species left. Thanks to the program of recovery nowadays there are a few hundreds of them.
• Seychelles sunbird – endemic, a hummingbird in Creole.
• Seychelles fody – live only on the Cousin island.
• Seychelles tern – the smallest tern.
• Black-naped tern belongs to the family of seabirds.
• Black parrot – endemic, you can find it only on Praslin.
• Black-crowned night heron.
• White-tailed tropicbird – spends most of the life in the open ocean.
• Sooty tern – spends winters in tropical forests.

It is not the full list of Seychelles birds, we told you only about the most vivid and unique species.
The habitats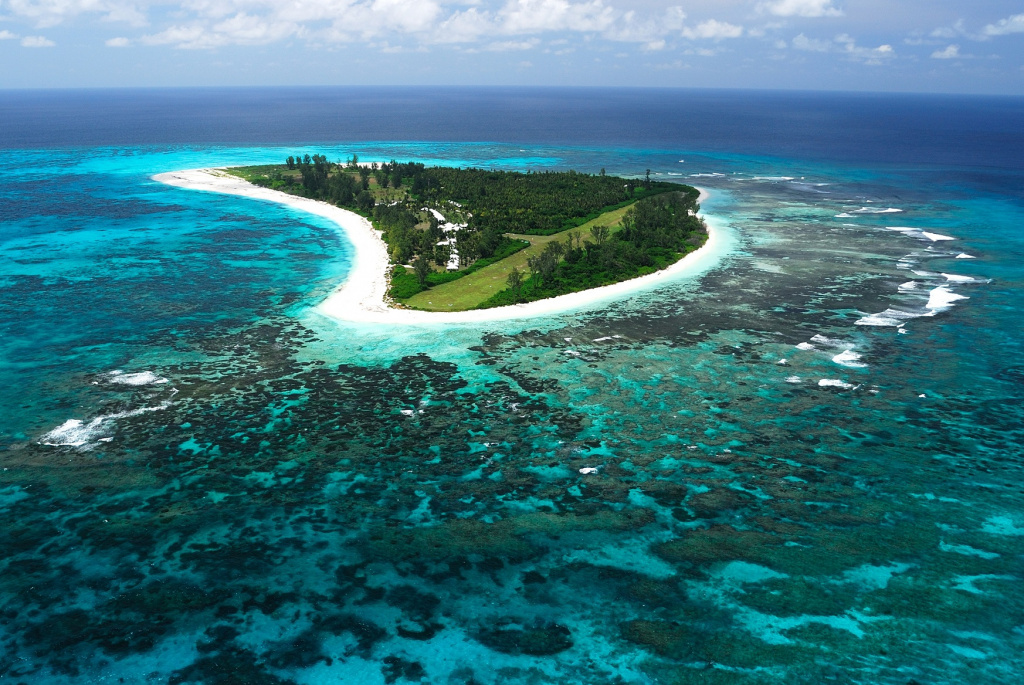 The most crowded birds' places are Desroches Island, Bird Island, and Aldabra. There are millions of sooty terns, frigate birds, and many more species.
You can see a paradise flycatcher only on La Digue Island if you are lucky enough.
Bird Island in Seychelles is 100 km north away from Mahe. The main inhabitants are sooty terns. They come there in May for nesting and occupy huge territories due to their large number (about million species). At the same time more than 20 rare species of birds come there including red stern.
Cousin Island is a small private nature reserve that is home for many endemics of Seychelles. You can see warbler, robin, fody, and other unique birds there.
Vallée de Mai , the natural part with its thick tropical forests shelter sunbird, Seychelles bulbul, and Seychelles blue pigeon.
St Anne Marine National Park can also be proud of its unique inhabitants, especially on a small Cachée Island that is a place for birds breeding.
Birdwatching: simple rules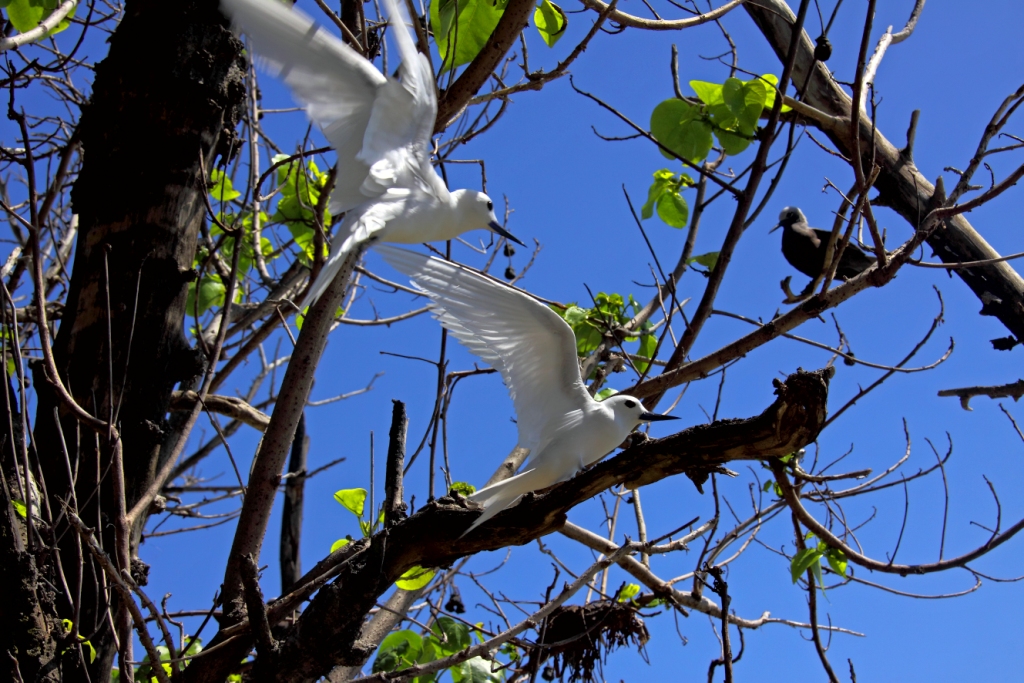 Birdwatching is one of the most popular entertainments in Seychelles. We recommend following some rules in order not to miss interesting species:
1. Prepare the equipment. It is not necessary to have professional gears, simple binoculars or a spyglass will do.
2. Buy the catalog of birds, you can find it at any bookstore. You will find all the necessary information about local species and understand how to determine the one you are looking at the moment.
3. Put on proper clothes, neutral tones are preferable in order not to scare birds away. Choose comfortable shoes.
4. Choose the right time. For example, you can see singing birds only for 2 hours after sunrise and during sunsets, some species appear depending on tides, etc.
5. Choose the right place. Make sure that it is the exact territory where birds inhabit. Hide and find a good view.

Young and adult naturalists will have great pleasure from Seychelles vacations. The unique flora and fauna and especially birds that inhabit the archipelago cannot be underestimated.